The laser tag equipment you purchase will be a significant factor in enticing customers to return to your centre. Having reliable equipment that never lets your customers down is critical, along with the options and features that allow for exciting advanced play.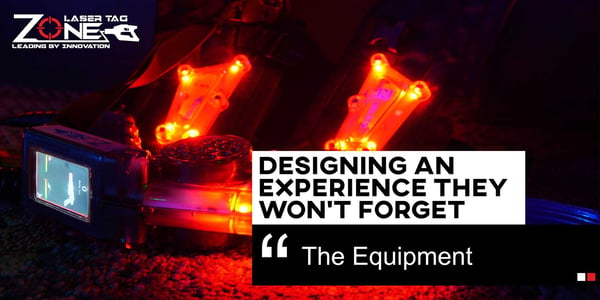 Reliability is King
When players come to your centre they will be excited and ready to enjoy their hard-earned leisure time. If things don't work as expected, it can be incredibly disappointing and create the wrong impression of your business. This is why reliability is paramount!
Laser Tag equipment takes a beating in its life, so choose something that will hold up to the task because when you're not pulling triggers, you are not making money. Equipment that breaks and is continually out of action will also hurt your revenue and your reputation.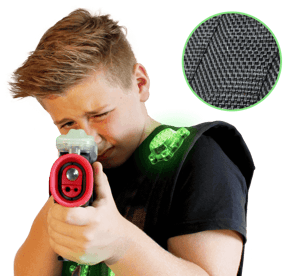 Look and feel
Compared to 10-20 years ago, customers today have a much higher expectation of quality of experience. Having paid you their hard-earned cash, your customers will expect that your equipment looks and feels impressive and modern.
Unsurprisingly, the Laser Tag equipment is central to the whole experience. A product that looks cheap and or like a toy your customers could buy themselves will immediately disappoint. Your equipment needs to engage your players and allow them to imagine themselves as the futuristic warrior of their dreams.
A large percentage of laser tag players are also video gamers. So choosing a system that incorporates video game-like elements such as multiple weapons, shields, touch screens, achievements, heads-up displays with in-game messages, and feedback makes a big difference in creating the otherworldly experience.
Ease of Use/Weight
Ease of use and gear appropriate for your target market directly relates to your ability to make money.
As the Laser Tag market matures in a country and becomes more established, the customer's average age decreases. To ensure your equipment can cater to all sectors of the market it should look impressive, be easy to use, and lightweight enough for younger children to wear, handle and understand!
One great feature of Zone's gear is that our Begeara3 phasor-only-system can work in conjunction with our Helios systems. This means you can give the younger guests phasers only and the older players full vests, and nobody misses out.
Repair/Fault Detection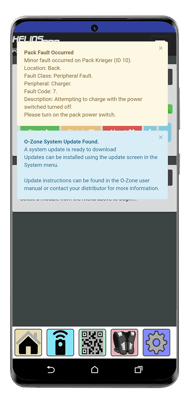 As we've said, Laser Tag equipment takes a beating. Your asset will be smashed against walls, dropped on the floor, thrown around, sweated on, cleaned with harsh chemicals, and sometimes deliberately vandalized. All good equipment suppliers have worked hard to build an extremely durable system.
However, at some stage, equipment will need fixing, and this process needs to be as easy as possible for your staff.
Key elements which help with this are:
plug and play spare parts,
clearly labeled parts/sockets,
useful manuals and self-help systems,
automated self-diagnostic systems,
and wireless updating.
Of course, adequate induction staff training is a must as well! To see how Zone's automated maintenance portal works, take a look here
Arena Components
We can't overstress the importance of interactivity as part of your arena. Your customers want to be immersed in the game and have a memorable experience. Using interactive arena features, you bring the game alive, with the arena itself joining the fun. Interactive components are critical for generating high levels of engagements and repeat visits.
Interactivity can be created via arena features, like bases, targets, gateways, mines, and pick up stations. These devices also allow player-vs-arena games, meaning that small groups can still play and enjoy their experience. In areas where age restrictions apply to younger guests tagging each other such as Germany, this player-vs-arena gaming means everyone can play!
Integrated lighting solutions can also create interactivity, where the arena reacts and changes depending on what the players are doing. Tying these together with bases and other features can lead to awe-inspiring results. Imagine areas of your maze changing colour as a base comes under attack or arena lighting changing hue depending on which team is winning. Add in effect lights changing to white at the end of the game and automated haze machines, and you've got yourself an integrated, interactive arena.
Any Arena Feature you add needs to be intuitive, or you will end up needing lengthy pre-game instructions.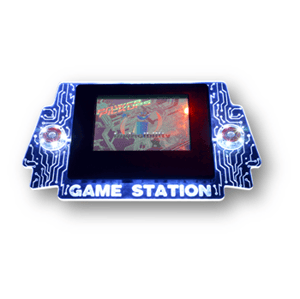 Video is another great medium for interactivity. Zone's Video Outposts and Interactive Game Stations both add a swathe of gaming possibilities. Many of these help build a broader demographic appeal, such as corporate - team building events and school or educational groups.
These devices do this by adding features like customizable quizzes, minigames, and challenges. Best of all, they each clearly explain what the customer needs to do to interact with them. No instructions required and no confusion.
Jump into more about designing an experience they won't forget with the following posts: